Top 5 natural Park in Thailand
There are about fifty natural parks in Thailand. These gems of nature hold many surprises and will keep all their promises. Namely, breathtaking landscapes, total change of scenery and lasting memories. Between the spectacular waterfalls, the wild animals in freedom, the thousands of different species of plants, it is better to have freed up space on your memory card. It is a total area of ​​more than 25,000 km² which is dedicated to nature and its protection. These are indeed preserved places, where an infinitely diverse flora and fauna coexist. During your trip, it will be necessary to take into account the weather forecast and have suitable equipment as well as find out about the possibilities of accommodation on site. Choosing 5 national parks for this description allows you to focus on the essentials. The selection includes the most famous parks, which means that they appeal to the majority of their visitors. During a short or medium stay, you will not be able to see everything. Focusing on a few important places is a good way to have a successful vacation. Now let's see, what are the top 5 natural parks in Thailand.
1 Khao Sok National Park
Located in the province of Surat Thani, and covering an area of ​​739 km², you can get there with a private transfer if you are staying in Phuket, Khao Lak or Krabi. The entrance fee is 300 baht (8 €) This is Thailand's natural park with the oldest tropical forest in the world. But that's not all, you can trek through the limestone mountains, explore caves and lakes and also observe many species of wild animals, including tapirs, tigers, elephants, bears and gibbons. It is the ideal place for nature lovers, hikers and wildlife enthusiasts.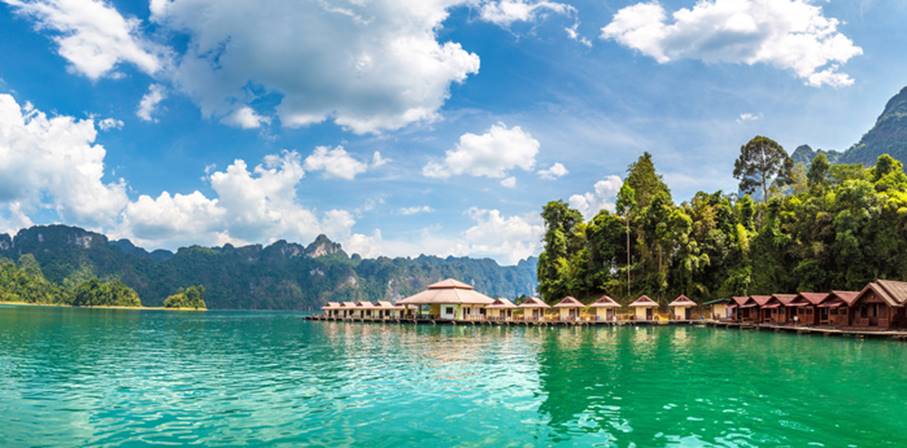 2 Khao Yai National Park
It is the most visited national park in Thailand and the second in terms of area with its more than 2,000 km². Only 175 km from Bangkok, it is easily accessible and the entrance costs 400 baht (10 €). The park has been listed as a UNESCO World Heritage Site since 2005, due to the strong ecological interest it represents. Its biodiversity is impressive and you may have the chance to observe endangered species such as elephants, tigers, gibbons or bears. Many services have been set up there to welcome visitors in the best possible conditions. The information center will provide you with maps and all kinds of information you need to venture on some 50 km of marked paths. There are accommodation possibilities on site, in bungalows and tents.
3 Erawan National Park
Covering an area of ​​550 km², the park is located in western Thailand in the province of Kanchanaburi, only 2 hours drive from Bangkok. The entrance costs only 200 baht (6 €), all this makes it a very popular park, to be avoided during the weekend. The star attraction is the seven-tiered Grand Waterfall. A botanical path, with many information panels, follows the stream and will take you to the 4 caves of the park. Good walking shoes and a bathing suit are highly recommended in order to fully enjoy this idyllic oasis.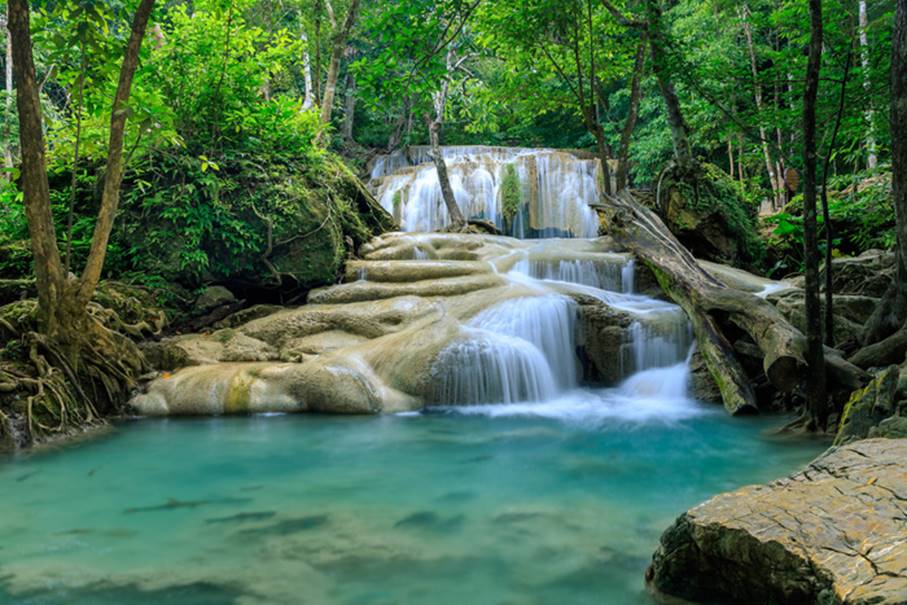 4 Kaeng Krachan National Park
It is the largest in all of Thailand and covers an impressive area of ​​over 3,000 km². Located in the province of Phetchaburi, 100 km south of Bangkok, it is relatively easy to access. You can meet elephants, bears, gibbons, leopards and deer there. Also, more than 400 different species of birds nest in the park. Caves, waterfalls, climbing the highest point (the Phanoen Thung), and a boat trip on the lake are on the program. To visit Kaeng Krachan Park you will need to take a mini-van from Bangkok, which will take you directly to the information point. The price of entry is set at 300 baht (8 €). For food, there is a restaurant and a small supermarket near the information point. Please note that the park is closed from August 1 to October 31.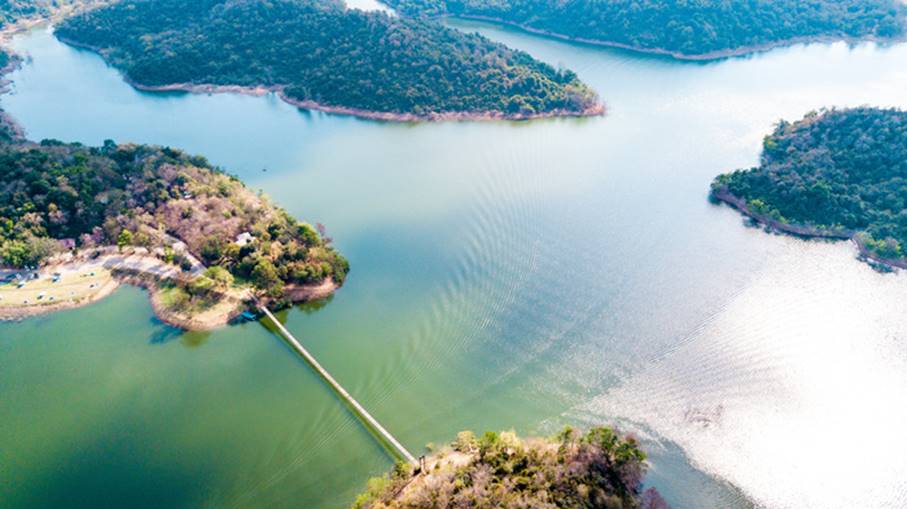 5 Doi Inthanon National Park
If during your journey you pass through Chiang Mai, it is strongly recommended to make a stop at Doi Inthanon National Park, 1 hour 30 minutes away and access to which costs 300 baht. It covers 482 km² and its altitude changes from 800 m in the plain to 2,565 m for the summit of the same name. Highest point of Thailand, you will be able to reach it after a good walk. But before that, you will visit beautiful waterfalls, ocal tribal tribe village as well as royal pagodas.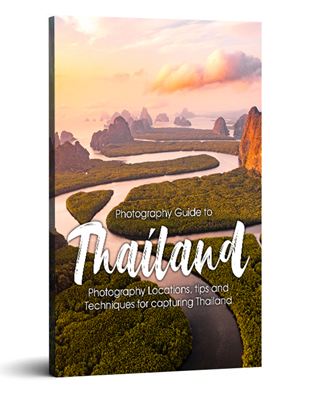 If you'd like to see more beautiful places in Thailand, check my Photography Guide to Thailand
with 418 pages covering in details all the most photogenic temples, landscapes, and much more!
Share This Story, Choose Your Platform!