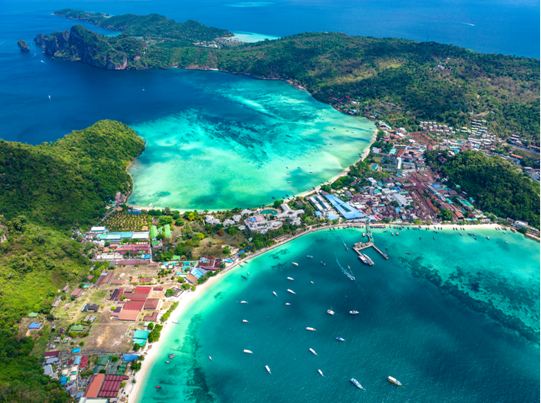 The 15 Most Beautiful Islands in Thailand
Thailand is known as having several of the most beautiful tropical islands in Southeast Asia. Its islands are blessed not only with paradisiacal beaches of fine white sand, but also with numerous limestone islets dotted around them. The development of tourism has made it possible to maintain a lively and dynamic atmosphere day and night with a variety of interesting entertainment activities such as pubs, bars, dive sites, spas, etc.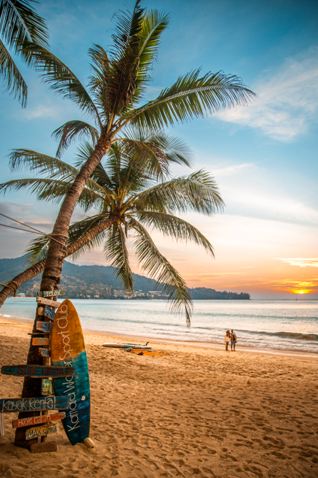 Being the largest island in Thailand, Phuket extends over an area of 540 km², towards the south of the country. The landscapes are varied: islands of all shapes, mountain ranges, caves, waterfalls, rocky cliffs and primitive forests. Arriving in Phuket, do not forget to visit Patong – the cleanest and most beautiful beach on this island, where you can take part in many entertainment activities and watch live shows.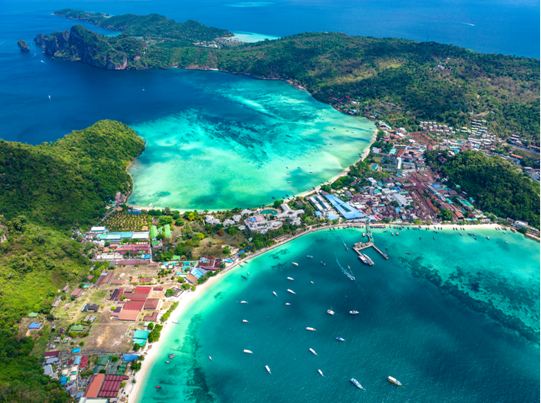 It is an archipelago which consists of 6 small islands: Ko Phi Phi Don, Ko Phi Phi Leh, Ko Mai Phai, Ko Yung, Bida Nok and Bida Nail. Koh Phi Phi is highly appreciated by domestic and international travelers for its emerald water and poetic landscapes. Koh Phi Phi is located towards the south of Thailand. From Krabi, it takes more than an hour by boat. In Koh Phi Phi, besides swimming, you can snorkel to admire the coral reefs and visit islands such as: Monkey Island, Bamboo, Maya Beach, etc.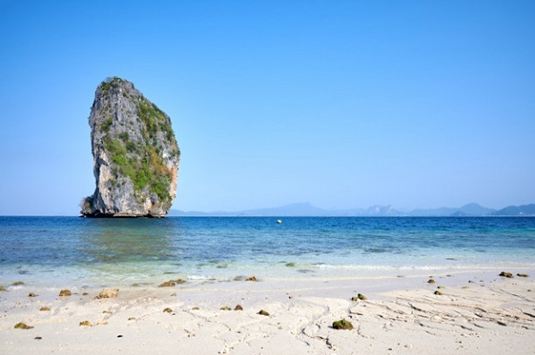 Koh Poda is in the province of Krabi towards the west of Thailand. Blessed with a year-round mild climate, blue water and white sand, Koh Poda is considered a sparkling pearl that attracts the interest of tourists from all over the world. In addition to underwater sports, taking it easy on the beach and watching the sunset is also a memorable experience. A destination not to be missed.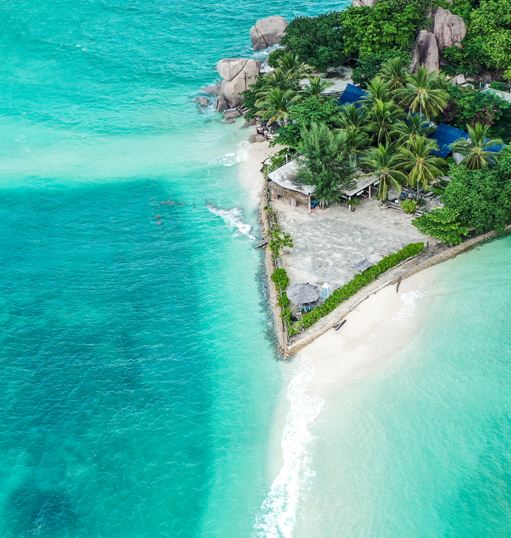 Koh Tao is located in the east of Thailand on an area of 21km2 with about 2,000 inhabitants. Being small, but the island is favored by nature by consisting of a very varied ecosystem and clean air all year round. You can experience attractive sports activities such as: diving to admire the coral reefs, fishing by taking the baskets, running, cycling, climbing on the mountains, etc.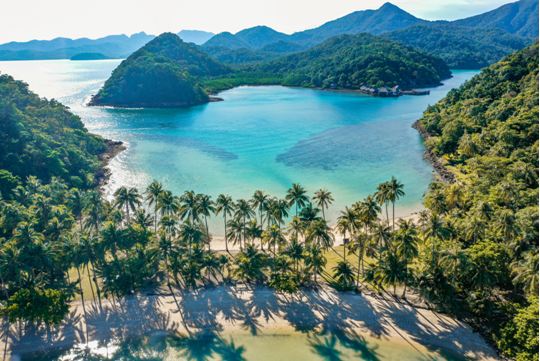 Koh Chang is a famous island in the Trat province in the east of Thailand. Sharing the common border with Cambodia, this island has an area of 429 km² (the second largest island of Thailand). The main island of Koh Chang is surrounded by 51 islets. Koh Chang has a pleasant climate with transparent water and fine white sand beaches. It is advisable to try some water activities such as: surfing, kayaking, parachuting, fishing and diving. The most suitable time to visit the island is from November to February.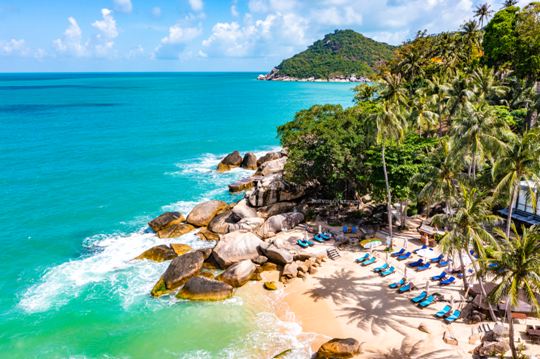 Although recently known, Koh Phangan is as attractive as the other islands that have already been famous for a long time. The path leading there is quite difficult, but the island is definitely worth the detour. Koh Phangan is 400 miles south of Bangkok. From the capital you take the bus or train to Koh Samui. From there, you take a 45-minute boat ride to Koh Phangan. The most beautiful beach on Koh Phangan is Haad Rin. There, night parties are often held and you can easily join them. Koh Phangan is also ideal for sunbathing and diving.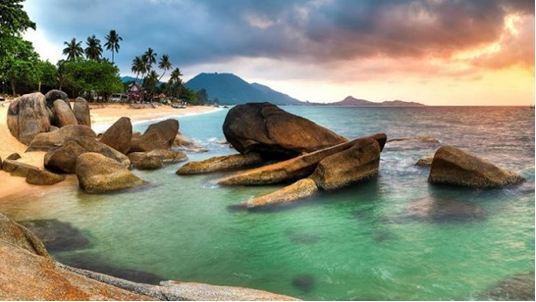 Koh Samui is a name already familiar to admirers of Thailand's beaches. Being a renowned place of relaxation, Koh Samui provides 5 * services such as: accommodation, restaurants, spa, etc. The island acquires a beauty that other destinations cannot have. The harmony of crystal clear water and primeval forests is highly appreciated by adventure fans.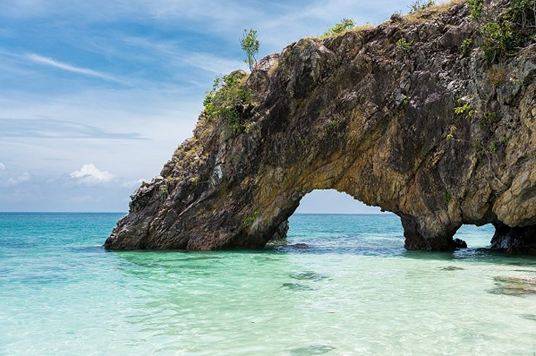 On the border with Malaysia, in the very south of Thailand, Tarutao National Park encompasses around fifty islands scattered in the Andaman Sea, most of them deserted. This archipelago is one of the most beautiful – but also the wildest – regions of Thailand. Covered in jungle and lined with immaculate sandy beaches, the eponymous island of Ko Tarutao, placed under the protection of the park, spreads over nearly 160 km2 of morning landscapes of the world, totally preserved and uninhabited, except for a few forest guards. An island with the taste of paradise lost, recommended for backpackers who have a Robinson Crusoe soul. Nothing is more pleasant than having a glass of wine in the candlelight by the beach in Koh Tarutao.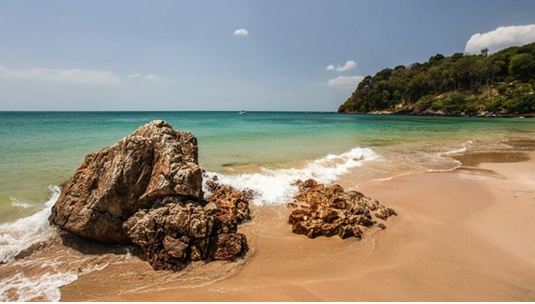 Ko Lanta or Koh Lanta is a coastal island in the Andaman Sea located in southern Thailand, in the province of Krabi. It is divided into two islands separated by a mangrove, Ko Lanta Noi to the north and Ko Lanta Yai to the south, the latter concentrating the tourist facilities. A bridge between the two islands was inaugurated on April 22, 2016.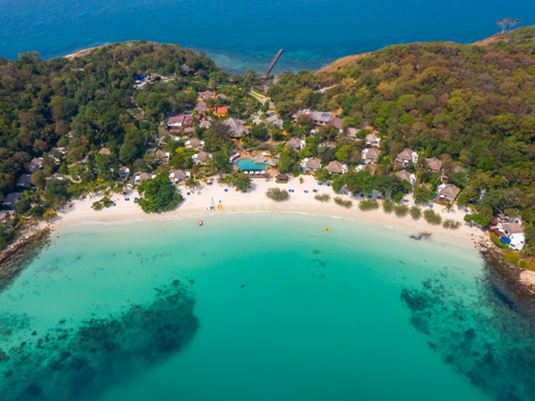 Koh Samed is a pretty little island located in the southeastern part of Thailand. This place is best suited for those who love tranquility and want to immerse themselves in nature. In terms of popularity, Koh Samed is no match for the above islands. But if you talk about the beauty of nature here, Koh Samed is no less. Another long beach of white sand and clear blue water but Koh Samed is even more special when it contains caves and ecosystems hidden deep in the seabed. Koh Samet is very popular with foreign tourists, but also Thai tourists. Close to Bangkok, it is the ideal place to come and enjoy a weekend on a friendly island that is ideal for relaxation. The island belongs to Khao Laem Ya – Mu Ko Samet National Park.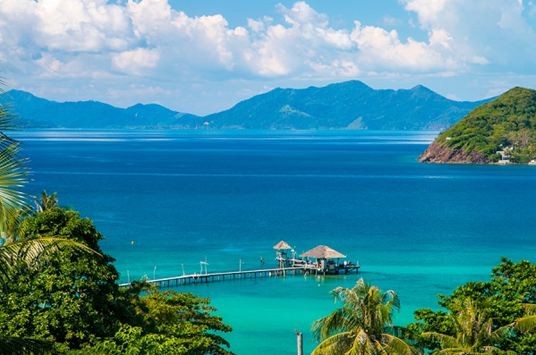 Far from being the most famous island, Koh Mak or Ko Mak in Thailand is one of those secret islands, preserved from mass tourism. Despite its small size, it is absolutely worth the detour. Wedged between the most famous Koh Chang and Koh Kood near the Cambodian border, the island of Koh Mak enjoys an exceptional geographical location. An ideal destination for a break of a few days on dream beaches during your trip to Thailand.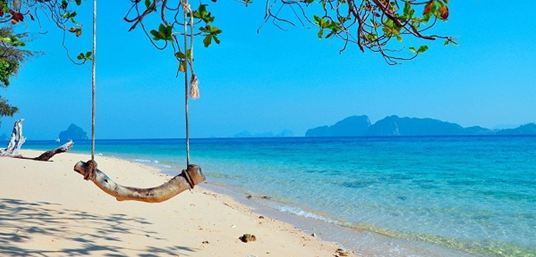 Koh Kradan is located on the west coast of Thailand and is still one of the absolute dream islands in the south of the country. This gem is part of the Had Chao Mai National Park and is one of the ultimate high points in the Andaman Sea. Here you will find a picture-perfect kilometer-long beach, turquoise blue sea water, an untouched underwater world, deep jungle and, last but not least, plenty of rest and relaxation. Far from mass tourism, Koh Kradan is a popular island for travelers and backpackers who like to travel individually and experience Thailand on their own.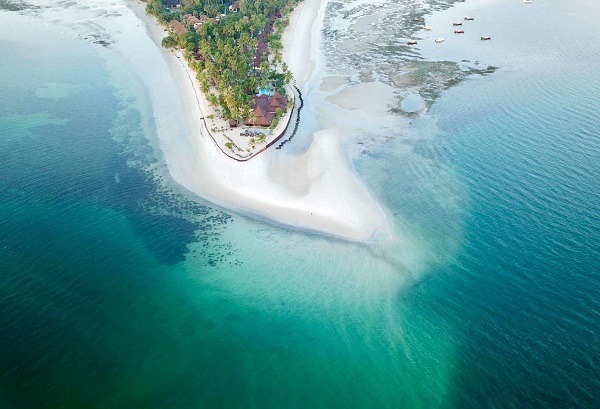 Koh Mook, also called Koh Muk, is an idyllic small island in the Andaman Sea located in southern Thailand. Much of the island is made up of deep jungle, untouched nature and quiet little villages. The coast of the island is lined with palm trees, gigantic cliffs and beautiful beaches. Finally, the breathtaking Emerald Cave and the white sand beach of Sivalai, make Koh Mook one of the most spectacular islands in Thailand.
Koh Lipe is a small island in the southern part of the Andaman Sea in Thailand. It is located in the province of Satun, near the island of Langkawi (Malaysia), about 60 kilometers (38 miles) from the coast. It is part of the Tarutao Marine National Park, a large group of over 70 islands, as well as part of a smaller group of islands called the Butang Islands or Adang Archipelago. Koh Lipe is famous for diving and snorkeling as well as for the beautiful beaches and relaxed atmosphere.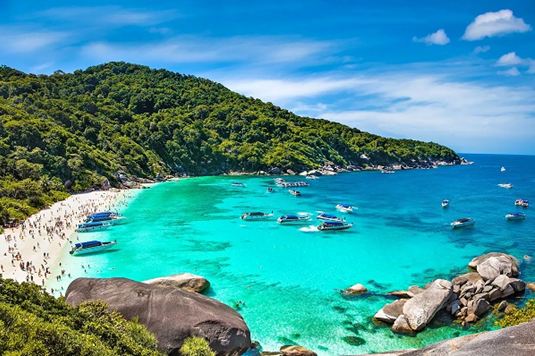 The Similan Islands archipelago is located about sixty kilometers west of Thai Muang. The archipelago is made up of a set of nine granite islets covered with lush tropical vegetation. They arise from the turquoise waters of the Indian Ocean, called the Andaman Sea here. The show is fabulous and unforgettable. Small beaches of almost immaculate white coral sand border some of the islets.
If you'd like to see more beautiful islands in Thailand, check my Photography Guide to Thailand, with 418 pages covering in details all the most photogenic islands, landscapes, temples and much more!
Share This Story, Choose Your Platform!